EOM Reed Organ Classifieds is a service provided by the Estey Organ Museum (EOM) for the purpose of re-homing and restoring reed organs. We invite you to use our site if you are looking for an organ to restore, or have one to sell, barter, or give away. There is no fee to browse the Classifieds. We do charge a small fee to place an ad.
If you are an organ restorer or dealer, consider placing a box ad on this page. Contact us for additional information.
Welcome to the Estey Organ Museum Classifieds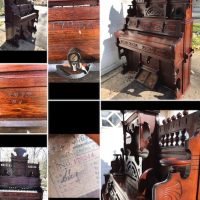 Wonderful Pump Organ, cleaned up but needs restoration.
08/01/2017
Norwalk
CT
Price: $ 400.00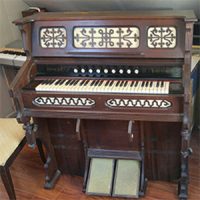 Estey Cottage Organ Serial #121578 Year1882 Bellows tight. Great Condition. $250 Also, from my collection of over 100 ORIGINAL Estey factory 5x7 inch glass plate photographic negatives used to for Estey advertising, I will include THE ORIGINAL ESTEY FACTORY negative for the model organ that you are purchasing. Located in…
07/28/2017
Worcester
MA
Price: $ 250.00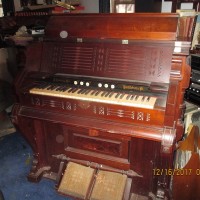 Serial Number 50219, manufactured about 1875. Beautiful condition. Bellows are very tight. $250 or B.O. Located in southern VT. Pick-up only.
01/04/2016
Brattleboro
Vermont
Price: $ 300.00